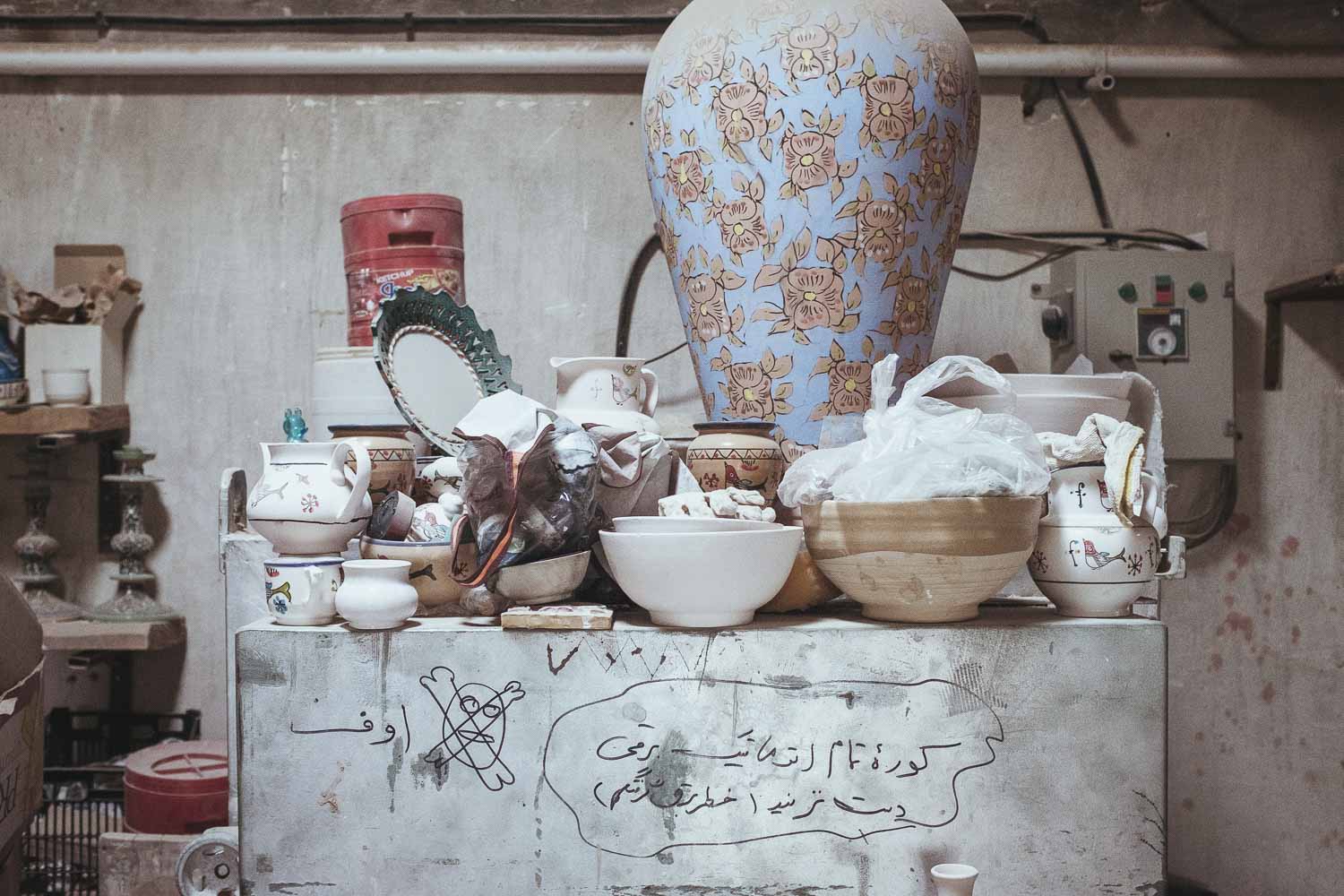 A Pottery Store in Ceramkala
About the place?
The history of Persian pottery goes back to the early Neolithic Age. Through the centuries, Persian potters have responded to the demands and changes brought by political turmoil by adopting and refining newly introduced forms and blending them into their own culture.
The project?
The project Place and Culture is part of an ongoing practice where Philip documents places with photo and sound equipment.
As an artistic research method originating from ethnographic tradition, the practice shows how places are structured and used by people. Simply, it gives a sensory experience of a site at a particular time and vibe.
A Pottery Store in Ceramkala
size 40 x 60 cm
Within this series, the photo shown above is available for purchase.