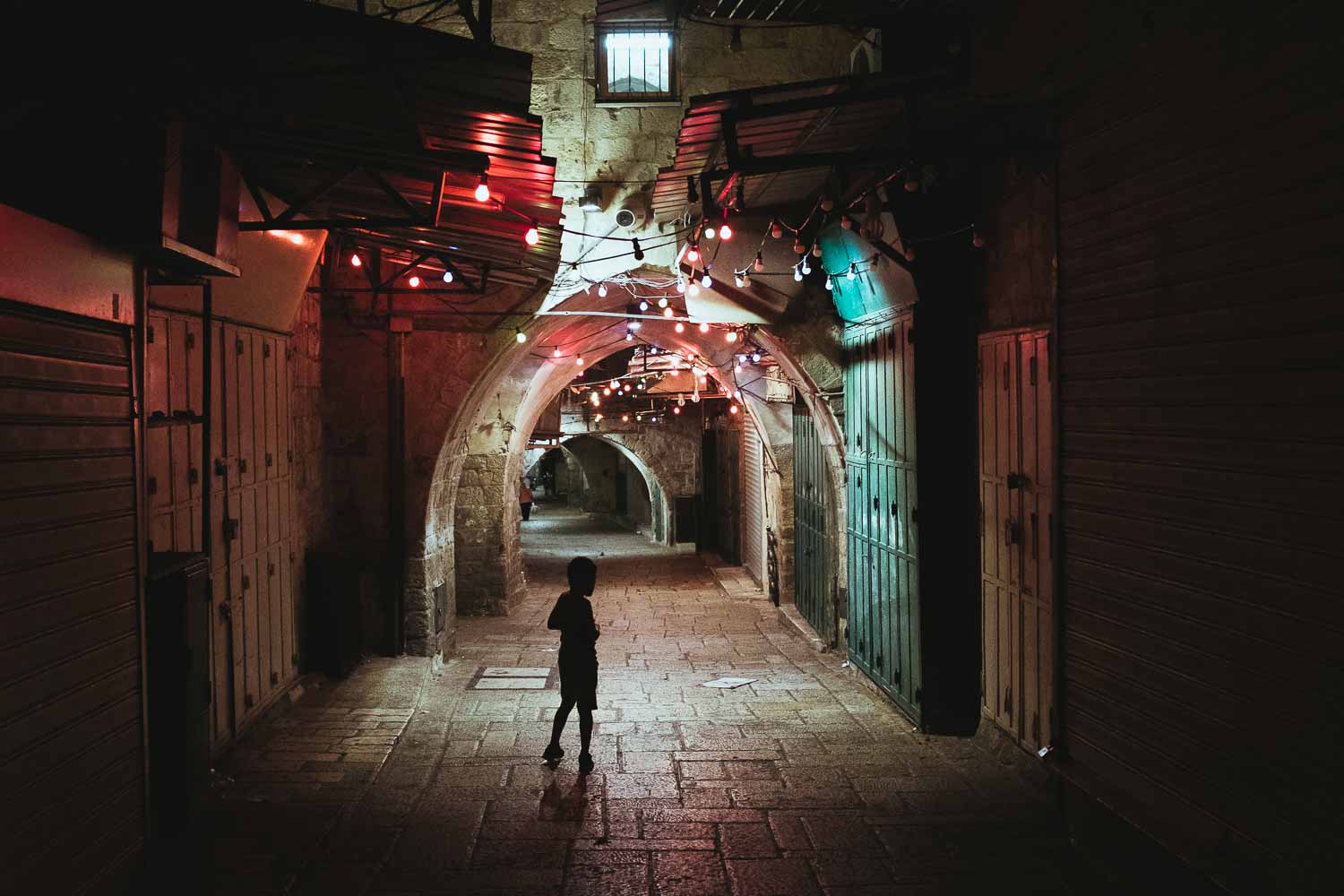 From the travel diary.
Today I went to explore Jerusalem during the night. It is the day of Shabbat. The city is empty. No cars, no business, no people. Compared to other days of the week, the city is like a floating feather, calm and weightless. Wandering through the old town during this time meant walking the ancient paths of Jerusalem nearly all alone. Captured by pale limestone and dolomite, I can only hear my footsteps within gates and bent metal alloys of doors and windows.
The project?
The project Place and Culture is part of an ongoing practice where Philip documents places with photo and sound equipment.
As an artistic research method originating from ethnographic tradition, the practice shows how places are structured and used by people. Simply, it gives a sensory experience of a site at a particular time and vibe.
size 40 x 60 cm
Within this series, the photo shown above is available for purchase.