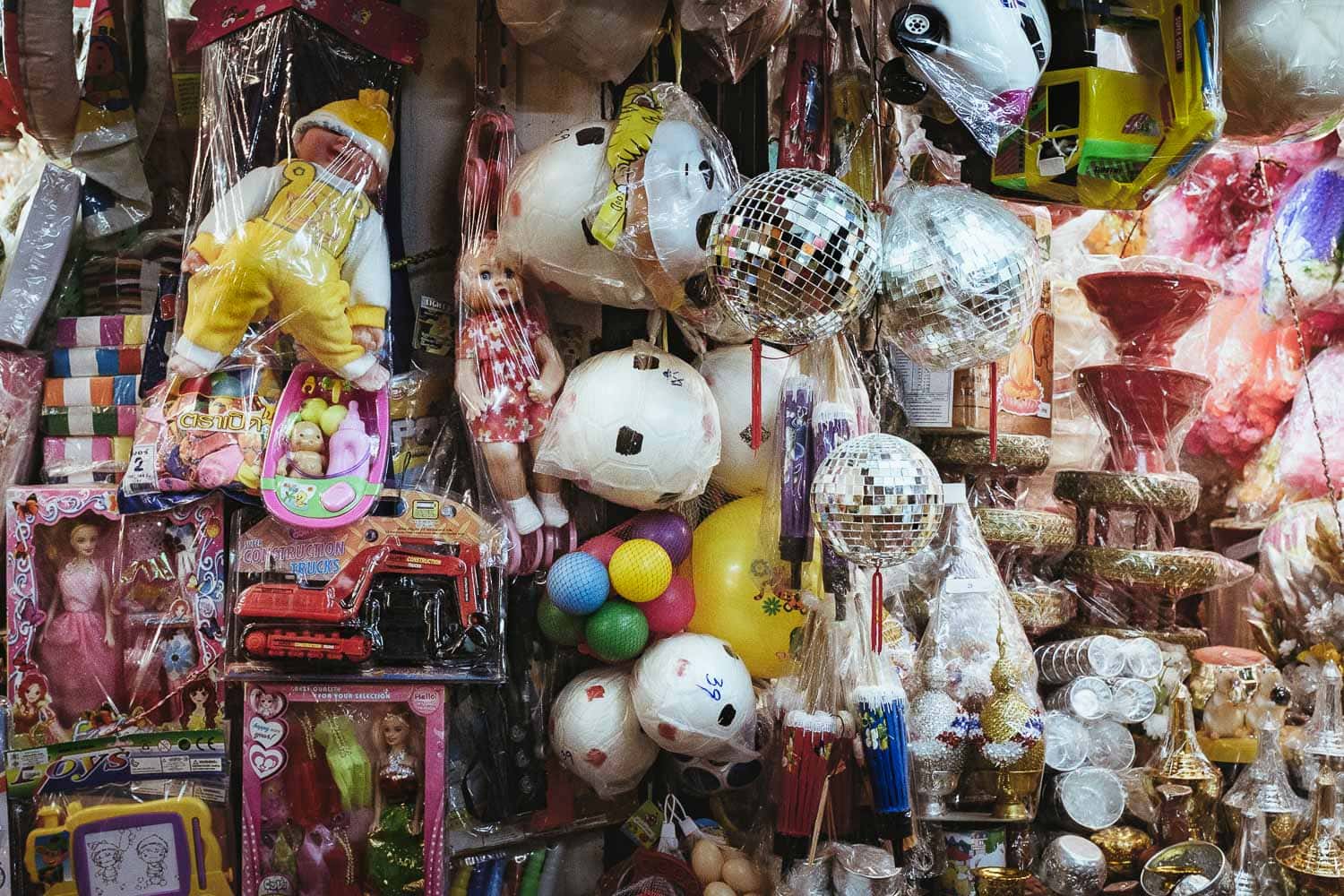 The Stuff of Warorot Market
About the place?
Warorot Market is a Thai market in a three-storey building between Thapae Road and Chang Moi Road in Chiang Mai in Thailand. Its offerings are aimed toward local consumers featuring stuff in all colours, materials, and connotations.
The project?
The project Place and Culture is part of an ongoing practice where Philip documents places with photo and sound equipment.
As an artistic research method originating from ethnographic tradition, the practice shows how places are structured and used by people. Simply, it gives a sensory experience of a site at a particular time and vibe.
The Stuff of Warorot Market
size 40 x 60 cm
Within this series, the photo shown above is available for purchase.