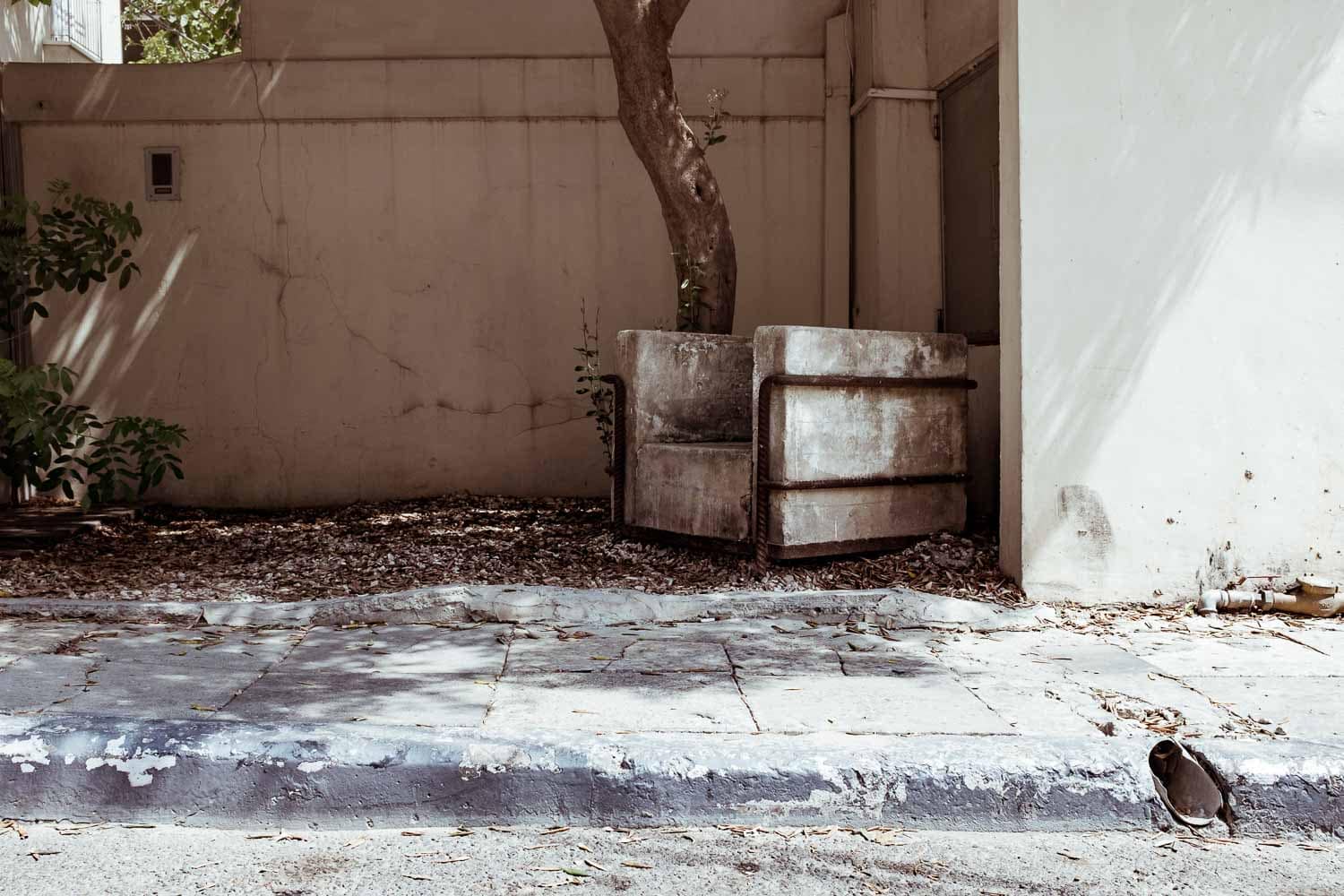 The Materials of Neve Tzedek
About the place?
Neve Tzedek (Hebrew: נווה צדק) is a neighbourhood located in southwestern Tel Aviv, Israel. It was the first Jewish neighbourhood to be built (1887) outside the old city of the ancient port of Jaffa.
The project?
The project Place and Culture is part of an ongoing practice where Philip documents places with photo and sound equipment.
As an artistic research method originating from ethnographic tradition, the practice shows how places are structured and used by people. Simply, it gives a sensory experience of a site at a particular time and vibe.
The Materials of Neve Tzedek
size 45 x 70 cm
Within this series, the photo shown above is available for purchase.