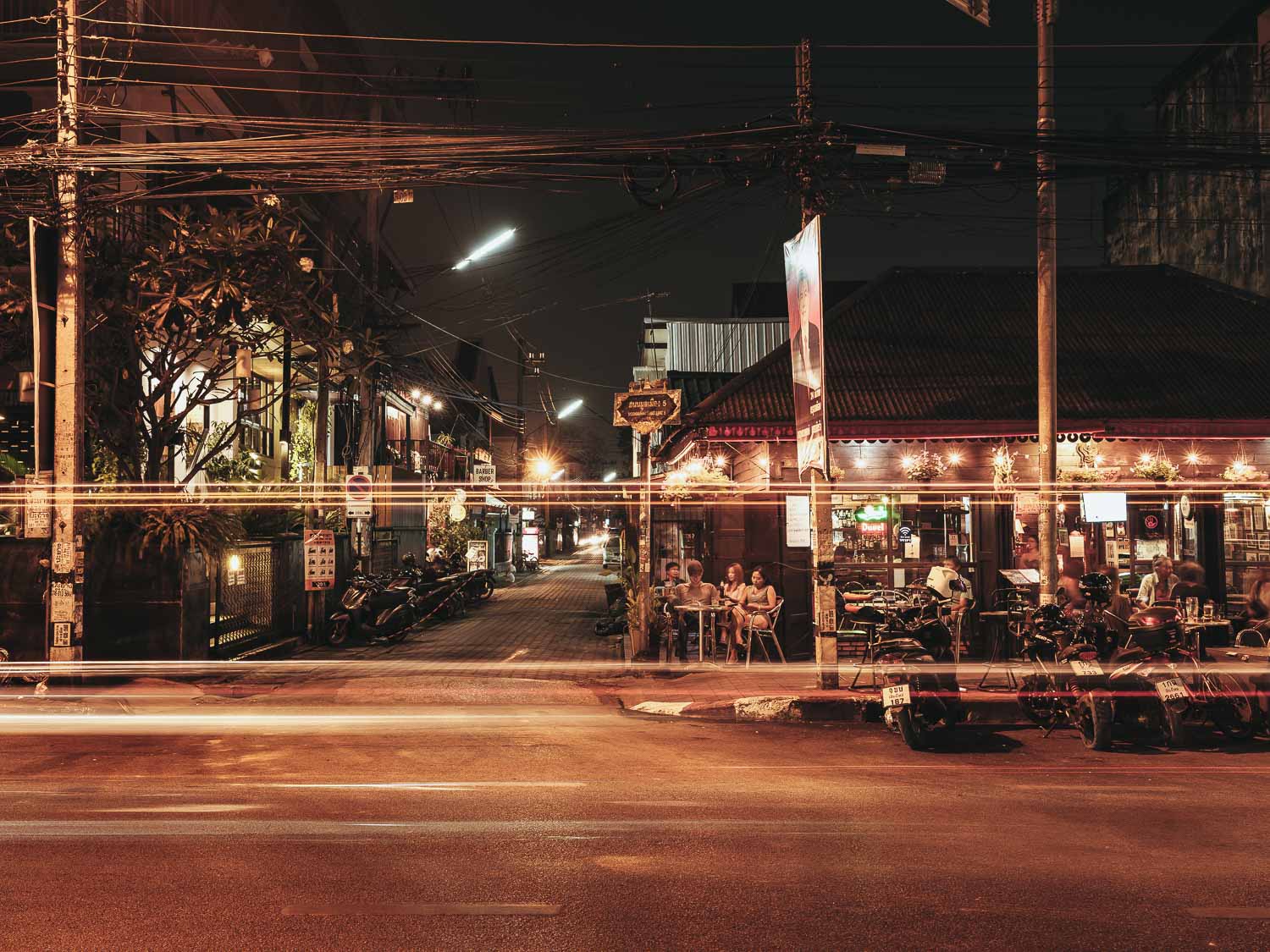 About the place?
Chiang Mai, around 11 pm – waiting for the bus to pick me up.
About the photo series?
Dissolution is an experimental photo series that investigates humans' place within materialised structures and the usage of urban environments. Technically, the photos are between long-time and short-time exposure, visually in between order and chaos, allowing differentiation between living and non-living materials.