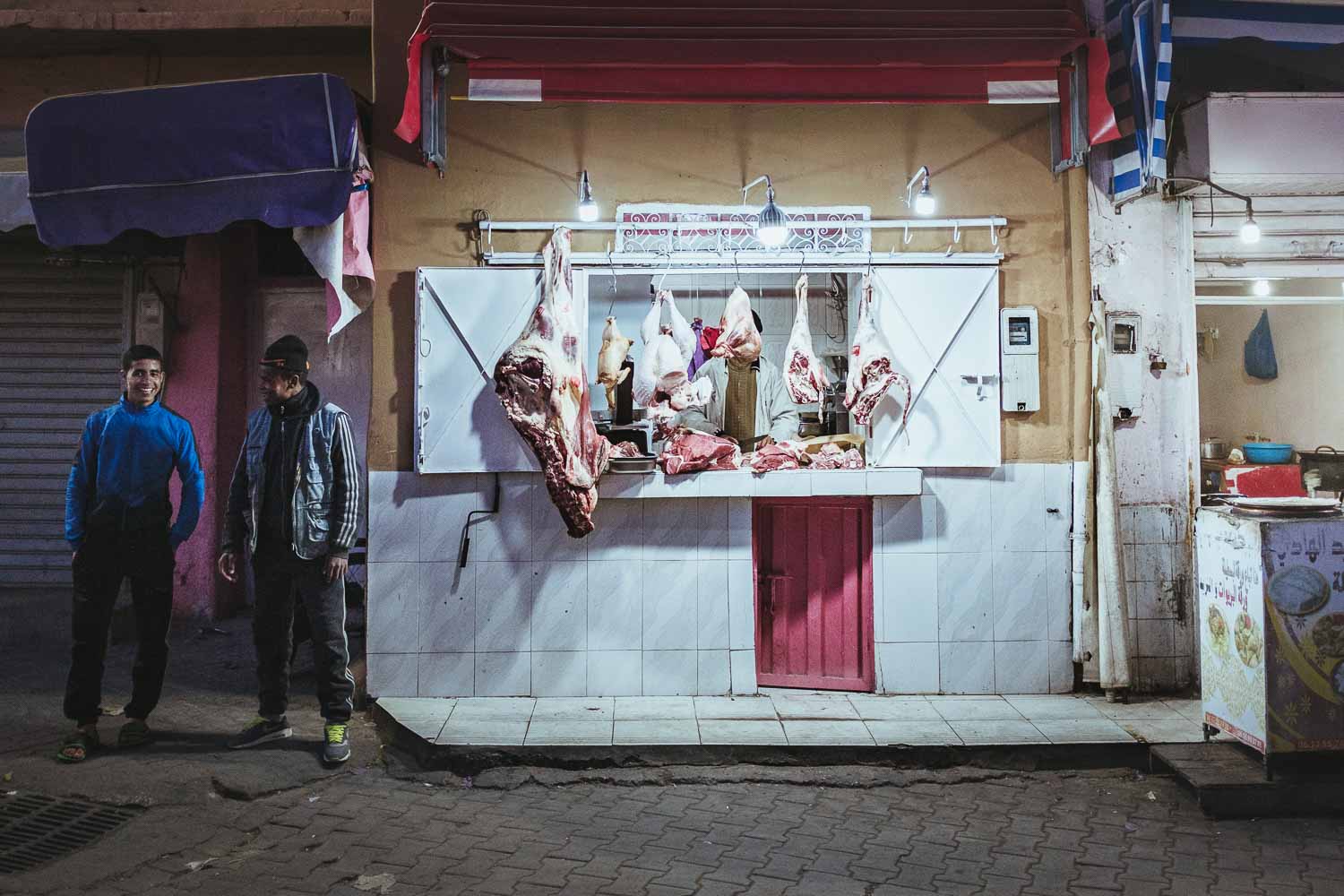 About the place?
Tafraout (Arabic: تافراوت, Shilha Berber languages: ⵜⴰⴼⵔⴰⵡⵜ) is a town in Tiznit Province, Souss-Massa region, Morocco, in the central part of the Anti-Atlas mountains. It had a population of 4,931 at the 2004 census. (Wikipedia)
About the project?
People consume about 350 million tons of meat a year, says www.theworldcounts.com. But they neither consume this meat in the same way, nor how they get their meat, or probably how it gets to them, is similar. Instead, eating meat is culturally connoted – and this is what this project is about. With The Art of Meat, Philip checks on the aesthetics and different cultural practices in meat production.
size 40 x 60 cm
Within this series, the photo shown above is available for purchase.